WRISTBAND SUPPLIERS IN NIGERIA
We supply wide range of silicon wristband in Nigeria. With our head office in Lagos, we produce wristband of different types: printed, embossed, debossed, glow in the dark and segmented wristband. These varieties allow you to have different design for different application. embossed or silk screen printed on one color wristband and so on.
We ensure maximum quality control to the finest details of each wristband manufactured, committed of delivering full promises to our valued client's expectation. You can have your customized logo or picture in the hand band. So you can contact us if you are looking for where to make wristbands in Lagos Nigeria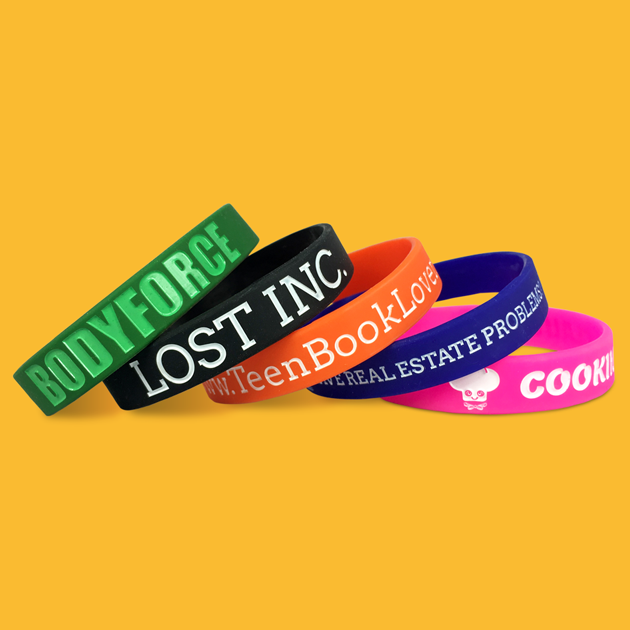 Silicone Wristband Types in Nigeria
Wristband Prices in Nigeria
Despite the high quality of the bracelets we produce, we ensure that their prices are extremely cheap and affordable. Below are the standard prices of our hand bands. Please note that these prices can be negotiable based on the number of PVC wristbands you need. In other words the prices depend on quantity, type and finishing.
The cost of producing wristbands in Nigeria are
Debossed/ Embossed — From  ₦ 70 –  ₦ 600 per piece
Debossed/ Embossed (Printed) — From  ₦ 85 –  ₦ 700 per piece
CMYK Printed —— From ₦ 130 – to ₦1,200 per piece
Screen Printed ——From  ₦ 80 – ₦ 600 per piece